Meet Dr. Bauer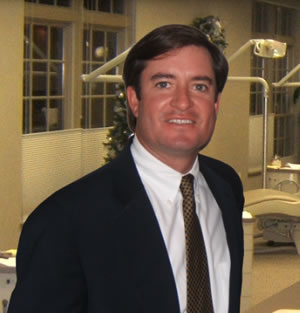 A certified specialist in orthodontics, Dr. Brad L. Bauer's education spanned a long and distinguished career. His undergraduate studies at Ohio's own Denison University, were concluded in a remarkable three year time period. Following this academic achievement, Dr. Bauer received his doctorate degree in dentistry from the University of Pittsburgh's School of Dental Medicine. Subsequently, he was awarded his certification as an Orthodontic Specialist from Boston University's School of Graduate Dentistry.
Dr. Bauer came to the practice of orthodontics naturally. He grew up working in the lab, and later the clinic, of his father's orthodontic practices in western Pennsylvania. While a student at Boston University, Dr. Bauer had the benefit of being mentored by world-renown expert Dr. Anthony Gianelli. After extensive training in the field of orthodontics, Dr. Bauer further honed his clinical expertise by working along side his instructors in their prestigious Boston practices.
Upon graduation in 1995, Dr. Bauer opened his own practices in Annapolis and Pasadena, Maryland. Then over the course of almost ten years, he grew and managed two successful orthodontic offices. Starting with a single patient, Dr. Bauer accumulated thousands of patients, and improved smiles across the Eastern Shore. After a health crisis forced his father into early retirement, Dr. Bauer sold his Maryland practices and returned to the Mid-West to be closer to his family. Dr. Bauer joined the practice with Dr. James Martuccio in 2005, and formed the office of Drs. Martuccio & Bauer, Specialists in Orthodontics. Dr Bauer was privileged to serve the community along side of Dr. Martuccio. Upon Dr. Martuccio's retirement at the end of 2013, the practice was renamed Bauer Orthodontics.
Dr. Bauer is a member of the American Association of Orthodontics, the American Dental Association, the Ohio State Dental Association, the Pennsylvania State Dental Association, the Western Pennsylvania Society of Orthodontics and the Trumbull County Dental Association.
Dr. Bauer enjoys a very fulfilling family life with his wife, Kelly, and their two daughters, Brooke and Allison. In addition to spending time with his family and friends, Dr. Bauer is an accomplished golfer, tennis and basketball player. In general, he is an avid sports fan.